Holiday homes in the UK have never been more in demand. With everything going on in the world people are looking to work and holiday in places other than their main home.
If you're considering buying a holiday home, you've come to the right place.
From choosing a location to renovations, we'll help you make the most of your holiday home. Whether you want to buy a pure investment property or buy a holiday home for your family, think of this as your ultimate holiday home guide.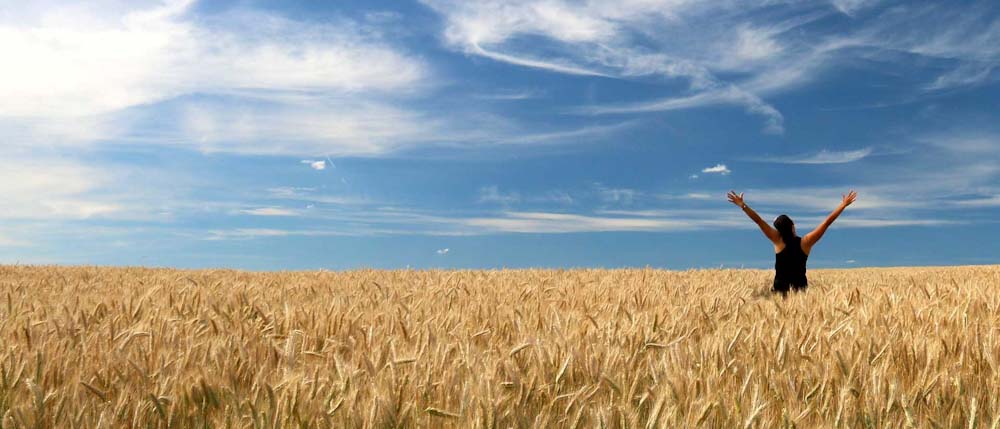 1. Consider How You'll Use Your UK Holiday Home
A UK holiday home is a great investment for yourself and your family or as a business. Before you start house hunting, you'll want to consider how you'll use the property. Think about whether you're buying the home just for yourself to use or if you'd like to let out the home.
If you're using the property for yourself, this makes narrowing down the location in the UK as well as your wish list a little easier. You won't need to consider rental rates, occupancy, and what other people might enjoy. This property is for you and your family alone.
If you are renting out the property to other people on holiday, you'll want to factor this in. You'll need to consider different types of holiday properties, the location, the size, and the proximity to attractions or a beach, for example, a little more carefully. Think about what you look for when you book a holiday home or go on holiday.
Deciding whether or not to let your holiday home will also help you determine your location and your budget. You may stretch your money a little further if you're able to generate an income as well. Popular holiday destinations, however, do come with a premium.
2. The Best Place to Buy a Holiday Home in the UK?
You've probably heard that the location of a property is one of its most important attributes. When it comes to holiday homes, this is even more true. People on holiday want to be near attractions, nightlife, pubs, beaches, and family-friendly things to do.
When you're looking at a location for your holiday home in the UK, think about where you'd want to go. Choosing a popular holiday location may cost more but you'll also likely get more in rent. You may also find you're booked more often than if you choose a remote location.
The more popular a location, the more likely you are to have guests and get a better return on your investment. This will help offset your mortgage, pay for utilities, and cleanings. The more income you're generating, the more you're recouping your investment.
Choose an area you know well and that's easy for you to get to. If it takes a day to drive to your holiday home, this makes getting there quickly difficult. It makes emergencies harder and also you won't be able to use it yourself as often.

3. Setting Your Budget
When it comes to your budget, you'll want to factor in your holiday let income if you're getting any. If you're not choosing to use your holiday home as an investment, you'll want to make sure your budget allows for this. You're covering the holiday let mortgage and all other expenses.
If you're letting out your holiday home, you can look at other local listings to see what they go for. Having this figure in mind will help you see how much money you may get each month in rent.
When qualifying for a mortgage, you'll need to qualify without the rental income in most situations. This is because in the event you aren't renting your home, you need to make sure you can cover the holiday rental mortgage as well as the expenses.
In addition to your mortgage, you'll also want to factor in any local fees, service charges, council tax or rates, utilities, and cleaning fees. If the property is far away from your primary residence, you'll need to factor in travel as well.
4. Income Potential
When it comes to holiday home income, this can vary widely. With everything going on in the world, holiday homes are becoming increasingly popular to rent. Many people are choosing to rent holiday homes instead of staying in crowded hotels.
With the demand for holiday homes up, you may pay more when you purchase but you'll also likely see more rent and more occupancy. Consider your potential income when you look at where to buy.
A home near the beach or popular destination is going to get a higher rent. A holiday cottage that's more remote may have a lower income potential but it might be something people rent for longer periods of time. Think about where you want to be and how much income you hope to make.

5. Amenities and Nearby Offerings
Amenities and nearby attractions are key to buying a holiday home. Some communities in the UK offer amenities such as beach access, pools, or fitness clubs. While you pay for these amenities, you can also charge more for rent.
You may also consider whether buying a property with a swimming pool will gain better occupancy or can a hot tub be installed for year round use.
Think about the conveniences you like to have on holiday. Consider how far attractions or a shop is. Is there a place nearby to grab tea, coffee, and snacks in a hurry or do you need to travel?
If you're renting your holiday home, it can be a nice gesture to leave some local treats and groceries for your guests. Give recommendations on where to stay, where to eat takeaway, and places to visit. The more at home you make people feel, the more likely they are to come back.
6. Choosing When to Let
While it's hard to predict exactly how often you'll use your holiday home, give this some thought when you are house hunting. Map out the calendar year and consider when you'll use the property or when you'll open it up to guests. This will help give you an idea of how often the property could be rented.
If you know your rental dates ahead of time, this is also good information to release as soon as possible. People look to book their holidays months in advance. The sooner you know your calendar the sooner people can book their stays.
Once you see your calendar fill up with bookings, you'll have a more concrete income number. This is also helpful if you're using a property management company. They will know the dates of rentals and they can book cleanings and other bookings accordingly.

7. Cleaning and Maintenance
If you're letting your furnished holiday home to other people, you want to make sure it's in great shape. From cleaning to maintenance, you want to make a good impression on guests. Homes should be professionally cleaned to help make sure it shows it's best to your guests.
Having your home professionally cleaned after bookings will also help make sure you're prepared for the next stay. You won't have to worry about making beds, changing sheets, and getting the home in good shape.
It can also be handy to have a maintenance or handy person to call in case of an emergency. If you live far from your holiday home, it's difficult to get there if something breaks or leaks. Having a professional will also help ease your guests minds that the job is done correctly.
Paying for professional management or cleaning will cost you monthly and reduces your profit but it will also help you maintain a better-quality business. You want your guests to feel safe and comfortable. The better quality stays they have, the more likely they are to come back and refer friends, helping to build a long term business.
8. Renovations and Repairs
Whether you're staying in a holiday home yourself or renting it out, you need to keep it looking great. This maintains its value and keeps guests returning. If your home is in disarray and outdated, you can't charge as much for rent.
Making the home safer, updated, and better suited for short term holiday makers will help it stay booked for longer. Fix a broken stair, repair a leak, or give the kitchen an update. This will make your home safer and more enjoyable for you, your family, and your guests. Remember, if you let out the property it is your responsibility to make it safe for your paying guests.
When your home is updated, you'll be able to enjoy your holidays. You can rest and enjoy quality time with your family instead of always working on projects. Weekend projects also take away time your home could be rented.

9. Mortgage
Most people will require a mortgage to help finance the purchase of a second property.
It's a common belief that a buy to let mortgage is the best mortgage type but unfortunately this is not correct. If you intend to let the property out you will need a specific 'holiday let mortgage' where the lender is aware that guests will be staying for only short periods and inevitably there will be times when the home is empty.
Lenders are seeing that these short term rentals are good business, both for the lender and the owner. We can help guide you through the choices of mortgage interest rates and mortgage options.
10. Tax
If set up correctly, holiday lets can attract some useful tax benefits. We have lots more information about this on our Holiday Let Tax Rules page.

In Summary
Buying a holiday home is a good investment for yourself or as a business. Not only can you gain an income from holidaymakers, but you can also enjoy the property yourself. From making family memories to generating income, the benefits of holiday home ownership are almost endless.
If you're ready to start your holiday home journey please call us. You'll be put in touch with a mortgage professional that can help you find the best mortgage for your home or investment property.
Author: Mark Lanario