Home » Articles » Buying a holiday home in the UK
If you are considering buying a holiday home this will no doubt be an exciting time for you. There are a few reasons why an individual or family may wish to consider buying a holiday home, such as for investment or recreational purposes. For many, a UK holiday home falls somewhere between the two.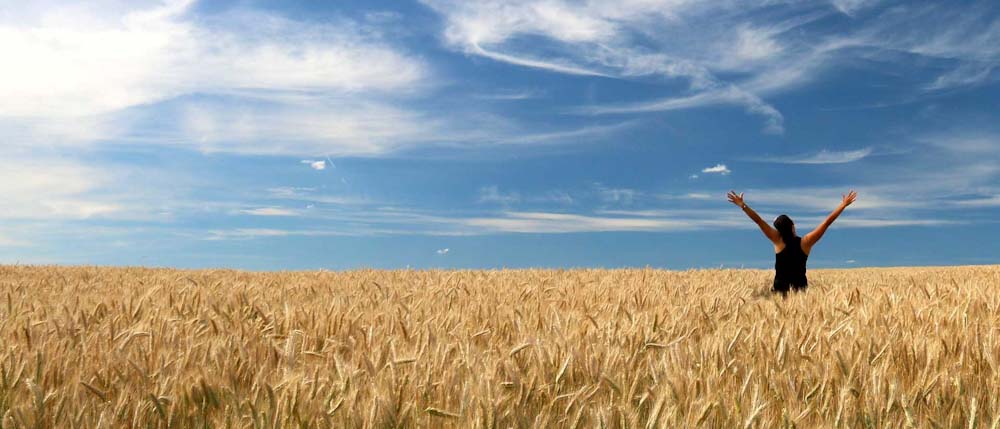 Buying a holiday home can provide you with both financial and personal benefits. You'll be able to turn a profit by renting out your property during summer months or holiday seasons, while still being able to enjoy a week or two relaxing in it at your leisure.
Here are some things to consider before you take the plunge.
Is a holiday home a good investment?
Like most things in life, there is no guarantee that if you purchase a holiday home you will generate a lot of profits. You can, however, put yourself in the best position possible to make rental profits by conducting research prior to purchasing it.
Realistically, once you've purchased a property, it won't magically make money overnight, you will have to put a little bit of effort in to reap the rewards.
In today's digital world, websites like TripAdvisor can dictate how popular your holiday let will be – and this can crucially impact how much you can charge for holiday rentals. A property can be in an amazing location, but without an attractive and functional interior, it may struggle to receive bookings. You must carefully consider your audience when selecting your property. For example, if you are trying to attract trendy couples, you may wish to opt for Scandinavian/industrial inspired furniture. On the other hand, if your property is better suited to a family, you will need to look for furniture that is child-friendly.
The features and amenities within your holiday rental property will also impact how much you can charge for it. For example, holiday properties with an impressive sea or lake view, are usually rented at a higher price than those without one. There are multiple other tried-and-tested features which boost the price of a holiday property, such as a hot tub, fireplace, bar and pool table. You must also weigh up the cost of allowing pets on your property versus the potential damage they may cause. As the UK is currently experiencing a staycation boom, allowing pets may make your property more attractive to families who want to spend their holidays in the UK with their four-legged family members.
Consider simple personal touches that create a 'home away from home' atmosphere that will please the fussiest of guests. Such touches could include providing luxurious toiletries and bedding for your guests. You could also potentially use this as a further way to make money by partnering with local businesses to supply products for your holiday home. At the end of the holiday, you could then give your guests the opportunity to purchase items such as the shower gel and towels they have been using in your holiday home through you.
Some important things that must be considered when purchasing a holiday home include whether or not you intend on renovating and maintaining the property yourself, or if you plan to enlist the help of professionals and housekeepers. Will you use a holiday letting agency to market and manage your property, or are you willing to be independent? There are benefits to both these options as a letting agent will take away a lot of the stress of managing a holiday home but will eat into your profits.

Where is the best place to buy a holiday home?
There is no one-size-fits-all answer to this question as it depends on your personal holiday preferences and the type of holidaymaker you are trying to attract. For example, if you want a small holiday home, perfect for romantic weekends away, you may wish to buy a holiday home in a secluded location.
Alternatively, if you want your holiday home to attract large parties, such as stag-dos, you may want to look for a large property that is near to bars and restaurants in a bustling town.
If your main purpose of buying a holiday home is for investment, rather than recreational purposes, it is essential you evaluate the needs and desires of your target audience before your own. Naturally, you will want to spend time in your own holiday home, but if the property is first and foremost a financial investment, it must be treated as such.
The UK is very fortunate to benefit from great public transport links and easy to navigate roads. This gives holiday homes in the UK a serious advantage against holiday homes abroad. If you live in the UK, not only will you be able to travel to and from your holiday property with ease, you will be able to welcome guests from all around the UK. Travelling around the UK is easier and often quicker than travelling abroad, not to mention cheaper. This means that tourists on a staycation will be able to pay more for their living accommodation as they will not have to pay for expensive flights.
While it may make sense to buy a holiday home in a popular UK resort, you must also think about competition in the area and whether the market is too saturated for your holiday home to be welcome or needed. To ensure you make a profit on your holiday home, you will want to find a location 'sweet spot' that is popular but up-and-coming so not yet saturated with other holiday properties.
Talk to the local holiday letting agents and checkout areas online to see what properties and areas are popular.
Ultimately, there's no single or final answer to "where is the best place to buy a holiday home". Rather, your existing location, your budget, the sort of property you want and the clientele you want to attract should all inform your decision.

Legal obligations to consider
When buying a holiday home, it is easy to become distracted with projects such as designing the interior of your home and tailoring it to your target market. One important aspect of buying a holiday home that you must not forget, however, is completing research about legal restrictions in certain areas of the UK. Some places in the UK, such as St.Ives in Cornwall, has a ban on second (new) homes.
Aside from the legal obligations related to the location of your property, you must also consider the legal obligations inside your property. As the owner of a holiday home, it is your responsibility to ensure guests are safe. It is essential you keep up to date with the latest holiday let rules and regulations and to understand and meet all health and safety requirements possible. This can range to anything from ensuring all appliances in your property are gas-safe to completing electrical checks and risk assessments for any trip hazards within your home.
Other things you will legally need to consider include:
Fire risk assessment
Fire exits
Boiler servicing
Smoke alarms
Fire blankets
Carbon monoxide detectors
holiday let rules & regulations
Holiday home insurance
If you plan to rent out your holiday home, you will need public liability insurance. You will require at least £2 million in coverage, though this can vary depending on the size and location of a property.
We would always recommend purchasing a specialist policy designed for holiday lets. A standard buildings and contents policy will not provide the cover needed.
holiday let home insurance

Can I live in my holiday home all-year-round?
For tax reasons, you are required to decide what your permanent address is. Council tax is lower on secondary residences, and if you were to live permanently in your holiday home, you could potentially be considered as placing a burden on local services. For example, during the first wave of the COVID-19 pandemic (2020), households were banned from travelling to their second home to avoid overwhelming hospitals in popular UK holiday locations, such as the Lake District.
You should find that if you don't use your holiday home as your main residence, you are at least able to use it for a large proportion of the year. However, it is worth noting that local authorities can and do investigate whether someone is living permanently in a holiday home – if you do so, you could find yourself being billed for full council tax for the duration of your stay, or fined for not informing the local authority of your residency.
Can I let my home as a holiday let?
If you already live in an area you believe will attract tourists, you may be wondering about whether or not you can rent out your current home as a holiday let. This is an attractive idea for people who live in certain areas of the country that thrive during certain seasons, for example, Manchester or Bath during their Christmas Markets and Edinburgh during the Edinburgh Fringe Festival.
While technically it is perfectly possible to rent out your home as a holiday let, there are some rules and regulations you need to understand and follow before doing so. For example, you will need to check with your mortgage provider whether or not they will allow holiday letting. If you fail to obtain this permission, you could be in breach of your mortgage contract. Some leases and local councils also impose rules about renting out your main residence, so it is always advisable to check them before advertising your property to holidaymakers, or you risk being issued a fine or even losing your property.
It is also essential you make your insurance provider aware you are presenting your home as a holiday rental, as you may need to increase your insurance policy. If you do not inform your insurance provider about your decision to rent out your home, you risk voiding your insurance policy.
If you do decide you wish to rent out your property as a holiday home, you will also need to report any income you receive over £1,000 to HMRC, which may mean you have to register as being self-employed.

Do you pay stamp duty on a holiday home?
If you are a homeowner but wish to buy a second property as a holiday let, you will be expected to pay stamp duty on the property. The current rate of stamp duty for second properties is 3% on top of the standard rate at the time.
On top of stamp duty, you will also need to consider expenses such as income tax. Thankfully, as holiday homes are different from buy-to-let properties, the amount of mortgage interest which can be offset against the profits you accumulate on your holiday rentals is unlimited. Put simply, this means you can reduce your income tax by a substantial amount.
As a holiday homeowner, you should also be aware of capital allowances. If you own a holiday home you are allowed capital allowances for anything you require to run your holiday home on a daily basis. For example, furniture and amenities would all be considered capital allowances. Capital allowances can truly help a holiday homeowner as capital allowances and maintenance costs of your holiday home can be deducted from your gross income, helping to maximise your profits.
An Accountant familiar with the holiday let tax rules will be valuable professional to have on your side.
Is there a good time to buy a holiday home?
There will most likely never be a 'perfect' time to buy a holiday home, you will always be able to find a reason either in your personal life or based on market conditions to not purchase a holiday home. Instead of waiting for a sign or waiting for the 'perfect' opportunity that may never happen, you should follow your instincts and study market conditions as a guide. Ultimately, the best time to buy a holiday let is when it is right for you.
You may look at the current economic climate and think delaying your purchase is the best option or perhaps find that you are unable to gather the funds you need to purchase a holiday home due to the UK entering an economic recession. On the other hand, many people see a recession as a great time to buy a second home as it can be easier to find lower price properties during this time.
If you feel confident that purchasing a property during a recession is the right choice for you, you should follow your instincts. Historically, the real estate market has proven time and time again that properties purchased when the market was bottomed out, make the most profit over the long-term. In a buyer's market, there is almost always room for negotiation, so don't be afraid to make competitive offers below the asking price if you find your dream property.
Finance
It is likely you will need a mortgage to fund your holiday home purchase. As experienced independent mortgage brokers we are well placed to help you with this.
How the property will be used in the short term will determine the type of mortgage needed:
Holiday home for personal use only
A home for you and your family to use and perhaps some invited friends and family. Importantly, the property will not be commercially let to paying guests.
In this scenario you will be able to obtain a holiday home mortgage or second home mortgage. Budget for a deposit of 15-25% of the property value.
Holiday home for letting with some personal use
This is a holiday let. The property's main purpose is to be let to paying guests. You can of course also use the property yourself in between lets. There are limits to adhere to for FHL tax status.
Here you will need a holiday let mortgage. Lenders offering these schemes will actually expect you to let the property out and will use this potential income to assess the amount of mortgage offered. A deposit of 20-25% of the property value will be needed.
Please read our information on holiday let mortgages and the lending criteria.
When you are ready give us a call on 020 8301 7931.