If you are considering investing in a UK holiday let – or have just become the proud owner of one – then read on for our top tips on all you need to know about owning and managing a holiday let.
Financing and managing your second home and your responsibilities as a landlord – plus details of tax breaks!
Financing your holiday let
A holiday let property is not the same as a buy to let. There are very important mortgage underwriting criteria differences between them. So unless you are a cash buyer, you will need a holiday let mortgage.
The reason for this is that a buy to let (BTL) property is aimed at long term renters whereas holiday lets tend to be rented out for one or two weeks at a time to guests – this means this is a completely different set of circumstances.
Using mortgage products that are not specifically designed for UK holiday let purposes – for example, residential or BTL mortgages, or products that have restrictions and limits on when holiday letting is permitted – can have severe ramifications.
These include:
an investor being forced to pay back the whole loan amount immediately if a lender discovers they have the wrong type of mortgage
invalidating any insurance cover on your holiday let – even if you have holiday let cover. This is because an insurer will say you have obtained finance by deception, which is fraud. The knock on effect could see you placed on the National Fraud Database, effectively restricting you from a number of activities including obtaining loans, other credit and insurance policies
How much you can borrow for a holiday let mortgage will depend on a number of factors:
you will typically need a deposit of 25% of the value of the property. If this is not readily available from investments or savings, then in some cases, the capital can be raised from equity on your main residence
the rental income needs to cover 20-45% of the mortgage interest payments
you'll need a minimum provable personal income of £20,000 pa
Mortgage repayment methods tend to be interest only; capital and interest; and part and part.
Some providers also offer specialist holiday mortgage products – for example, our Day One Holiday Let Remortgage enables you to buy a property at auction and remortgage it from day one in order to release funds to refurbish it. Most lenders require that you own the property for 6 months before you can remortgage it.
As you can see, there are a number of options available if you are looking to finance a holiday let. We always endeavour to offer bespoke solutions if you don't meet all of the criteria, so do feel free to get in touch.
Property Insurance
Holiday let insurance is a specialist type of protection. If you have a second home in the UK which you also use for holiday lets, then the traditional residential home insurance or buy to let insurance will not be appropriate. This is because, as with mortgages, this is specialist circumstances which require specialist cover.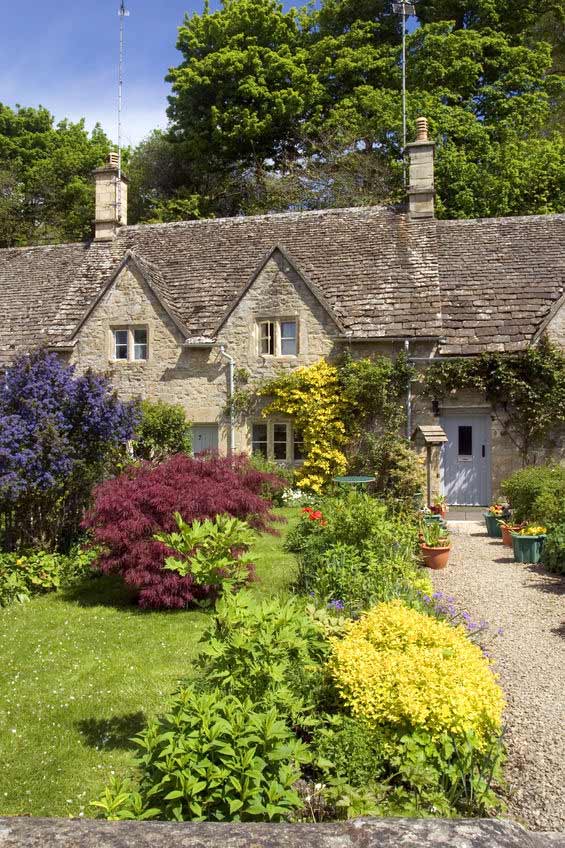 The differences may include:
your holiday let property will have periods of un-occupancy that may be more frequent than with a buy to let property that has longer term tenants

it is more obvious to a burglar that a property is being used for holiday purposes

a holiday property is usually furnished to a high standard which again makes it more attractive to burglars

being furnished to a high standard means there is more for holiday makers to damage

a second home is more likely to left empty for long periods, meaning there is a greater chance of a burst pipe or a water leak going unnoticed

you are likely to employ the services of people such as pool cleaners, domestic cleaners and letting agents who will visit your property – you need to ensure that you have adequate employers liability style insurance to cover these types of visitors
For these reasons, plus others, you can see why you need specialist cover.
Furnishing
Furnishing your UK holiday let is something that needs to be well considered and affordable.
You'll need to think about the following before you even get started buying your curtains and light fittings etc!
what sort of look are you going for? Do you want to spend extra on your property so that it has the "wow" factor and really stands out from other properties in the area, for example?
who is your target market? If your holiday let, for example, is a bijoux seaside flat with one bedroom, then the focus will be more on a sophisticated, comfortable, adult based pad. If, on the other hand, it is a large family style home, you'll need to take in to account the requirements of various family members, from keeping the children safe and entertained to giving the grown-ups their own chill-out zone
are you going to allow pets? If so, the floorings and furnishings will need to withstand muddy paws
What about broadband, Wi-Fi etc
Once you've thought about the above, you can then plan exactly what you need – and decide on a budget. Keep an inventory of everything you buy; where you bought it from; and the cost, along with the receipts. This will prove useful should you need to replace one of a set for example, as well as for knowing how much your business is costing you.
Look for easy-clean stuff – fussy light fittings may look the part, but are liable to attract the dust, for example. Keep to a light colour theme so that your property has a nice, calming effect. Vibrant colours and decor can look very stylish, no doubt, but will put some people off. Light greens, blue hues and creams and browns are classic colours that work.
TIP: While ornaments and bowls of pot pourri may make a holiday let feel homely, try and keep these to a minimum. The more clutter there is, the more that needs to be cleaned. People staying in your let will appreciate lots of places to put their own stuff and may see your "touches of home" as space wasting.
Apart from the obvious things that your let property will need – such as utensils and, if you are supplying them, towels and bedding etc – there are a number of things you can add to make your guests' stays more comfortable.
Think about what you'd find useful and compile a list.
It should ideally include:
a "Welcome" pack that lists the nearest shops, chemists, vets (if you allow pets), local restaurants etc; and a small bunch of flowers, or bowl of fruit or some chocolates always goes down well
local information leaflets
an emergency pack of candles, matches and torches should there be a power failure
emergency contact numbers (either yours or, if you have one, your managing agents' details)
complimentary umbrellas and raincoats etc
By thinking of the little things like this, it will make for an overall more enjoyable experience for your guest – making them likely to recommend you or even return next year!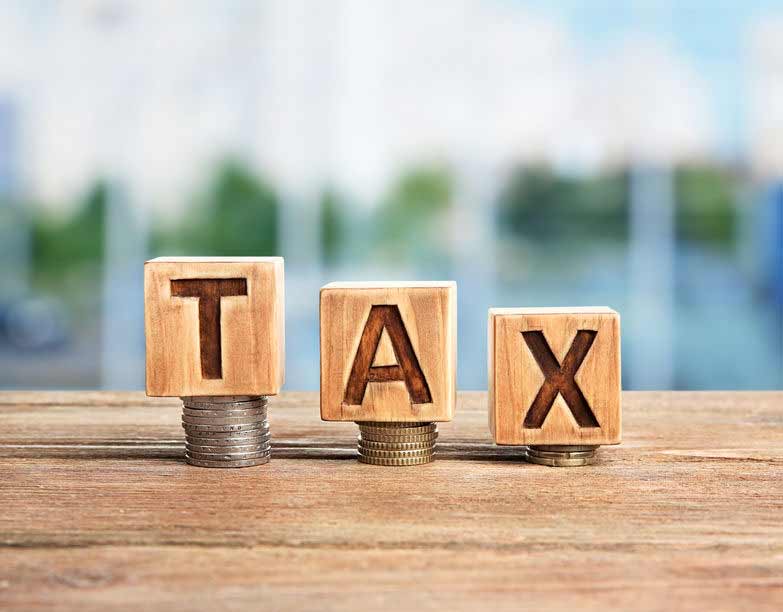 Tax breaks
If you have a furnished holiday let (FHL), then you may be entitled to FHL tax breaks. We recommend seeking professional advice but these links provide a good place to start:
www.gov.uk/government/publications/furnished-holiday-lettings-hs253-self-assessment-helpsheet
www.gov.uk/hmrc-internal-manuals/property-income-manual/pim4130
www.holidayletmortgages.co.uk/guide-to-uk-holiday-lets/
Your responsibilities as a landlord
Your holiday let is a business and, just like any other business, you will have obligations to those who use your service (ie your holiday home guests).
While most of this is common sense, you need to have:
We also recommend installing a carbon monoxide detector. These are cheap to buy and can save lives.
Your holiday letting agent will be able to confirm the current holiday let rules and regulations.
Visiting and maintaining your property
Your insurance will specify how often you must visit the property and you must adhere to this frequency. Your property must be safe and thus needs to be well maintained and safe, both inside and out. Even simple things like a slippery shower cubicle can be dangerous.
Walk around your property and look for anything that could be hazardous – loose carpet on the stairs; rugs that keep wrinkling up; cracked or chipped crockery (which can harbour bacteria); rusty door hinges; loose wall plug sockets etc. Keep a record of these visits and a schedule of your observations and action.
Also, include in your checks things like the guttering, roofing, damp and mould, and window seals etc to ensure you keep your property in tip top condition – as well as making for a better experience for your guests who will appreciate a cared for property.
While this may all sound obvious, it is easy to think that as your property isn't a "main" home, it needs less TLC – it does, perhaps even more so. This is because there will be times when it is unoccupied, meaning minor problems, such as a small leak, can become something more major because it goes unnoticed.
There may be things that become apparent only when you actually stay in the property, so treat any voids in a holiday let as a chance to check on your property (as well as enjoying a break!).
There are a number of ways in which you can market your property, from advertising in magazines, online, social media, building your own website or using a holiday lettings agency.
It is always useful to start with who is your target audience. Think about what your property offers and who would be attracted to this.
You definitely need to have great photos. Good quality photos will grab peoples attention and allow them to visualize staying in your property.
Find the best letting website for your property and location. This may take a bit of trial and error to assess the success of an entry or campaign. But these sites have considerable traffic so the opportunity for you is great.
Having your own website is now simpler and cheaper than ever before. Here you can tell your story, use those photos and also take bookings direct. Investing a little time in Local SEO targeting people searching could be a worthwhile investment.
How much you decide to do yourself will depend on the amount of time you have available and how much budget you have allocated (if any!) to marketing your property.
SUMMARY
We hope this guide has given you some useful information on what you need to know about buying, maintaining and marketing your holiday home.
There is lots of information available online around this topic, but if you would like to contact us directly with any UK holiday let finance queries, please feel free to get in touch.
We will be only too happy to help.