It should not be too surprising to find that there are quite a few rules to letting out a holiday home. So when guests will be using log fires and hot tubs in the winter and swimming pools and barbecues in the summer making sure your guests are safe should be a priority.
A holiday let property, and its owner, are subject to various rules and regulations for holiday letting. It is essential that you fully understand these legal requirements for the safe running of your holiday let business.
It may not be exciting but it is important. Here we aim to highlight the main points to consider and comply with.
PERMISSION TO LET !
An obvious but necessary point to start with.
Are you allowed to operate the property for short term lets?
If the property is leasehold then check the lease for any restrictions that may prevent holiday letting. An existing 106 restriction should have come up in the legal searches conducted by your conveyancer. Make sure your mortgage lender is happy as well.
In England each local authority can have their own rules and permissions for how a property can be used. In London you can short term let a property for up to 90 days without planning permission. But permission must be granted to operate beyond this restriction.
FURNISHED HOLIDAY LETTING STATUS
There are some advantageous tax benefits if your holiday let property can 'qualify' against the HMRC FHL regulations. We have some further reading available on this topic but in brief you will need to:
Let your fully furnished property to paying guests for at least 105 days in a tax year and it must be available to let for 210 days. No letting can be longer than 31 continuous days.
Read more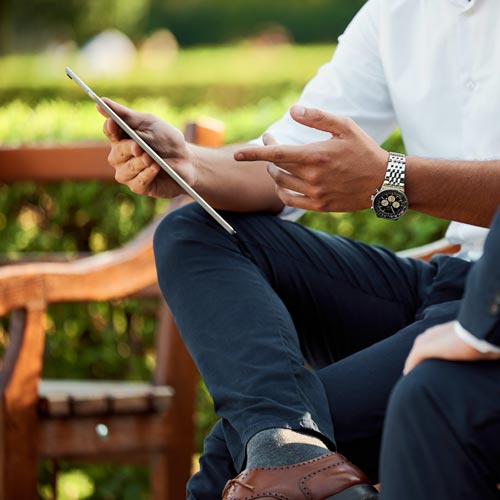 As a successful holiday let owner you should make sure that your property is safe to stay in and complies with the relevant rules and regulations.
Questions? Please call us on 020 8301 7931
ELECTRICAL SAFETY
As the owner you have a duty of care to ensure that all aspects of the electrical system and any electrical devices in the property are safe and regularly checked.
Any moveable items (toaster, TV, kettle etc) should be PAT tested by a reputable electrician.
New legislation in 2020 now requires landlords to have the electrics of their property checked and certified every 5 years. We do not believe that the EICR rules currently apply to holiday lets as the wording implies the person staying will use the property as their main residence, rather than a short term holiday visit.
However, we would suggest that this approach is sensible and that 5 yearly checks should be put into place.
GAS SAFETY
Here there is clear legislation that requires you to ensure that all gas appliances and flues are installed correctly, maintained properly and tested annually.
The HSE stipulates that gas appliances are checked and certified every 12 months. A certificate should be left at the property for your guests to see.
Carbon monoxide alarms are a cost effective measure to provide guests with advanced warning of any problems. Carbon monoxide is a poisonous gas that has no smell or taste and breathing in the fumes can be fatal. Install one in each room that has a gas or oil appliance or a solid fuel burner such as a log burner.
OIL SAFETY
Many holiday properties are in locations that do not have access to mains gas. If so, oil can be used as a gas replacement for boilers and other oil-fired equipment. The oil will be stored in a tank either above ground or underground.
Holiday home owners will need to have this equipment serviced once a year.
Carbon monoxide alarms should be installed as appropriate.
FIRE SAFETY
Correctly understanding fire safety is essential as it will enable you to protect your guests and your property.
You must carry out or arrange a fire risk assessment to highlight potential problems. This will then lead on to mitigating the risks of fire and installing fire safety measures such as emergency lighting and fire extinguishers.
Include fire safety information to your guests highlighting risks and the location of fire extinguishers and blankets etc
If you have an open fireplace or log burner, think about installing a hearth and a fireguard.
SMOKE DETECTORS
Make sure these are of good quality and installed on each floor of the property as a minimum. Have the batteries check regularly or invest in a mains powered system.
CHIMNEY
If you have any chimneys that are in use then these should be swept annually. This will possibly be a requirement of your insurance company.
FURNITURE
It's important that your furniture is of sufficient quality to cope with the use of your holidaymakers. Remember that not everyone will be as careful as you! This ensures basic health and safety for your guests so that items do not break or collapse when used.
In addition, upholstered furniture must have the correct fire resistance rating for the UK. This applies to all items and you must be able to prove that each one complies.
GENERAL HEALTH AND SAFETY
As the property owner it is your responsibility for the health and safety of your guests. Undertaking a general risk assessment will help to highlight any problem areas both inside and outside.
Providing an information file for guests that includes health and safety guidance is recommended.
You should provide a well stocked first aid kit and make sure guests can find it when needed.
HOT TUBS
A hot tub can definitely make a property more appealing to guests. But you do need to ensure that it is safe at all times and particularly that the water is correctly disinfected.
PONDS
If you are seeking families with children as guests you may wish to consider whether having a pond is a good idea. They can be extremely dangerous for small children and may put off some guests.
SWIMMING POOLS
Having a swimming pool available for guests to use will add to a great holiday experience. But it does come with some risks and so carrying out a risk assessment is vital to ensure their safety.
There's currently no specific rules for holiday lets that have pools at the moment but the HSE do provide some guidance.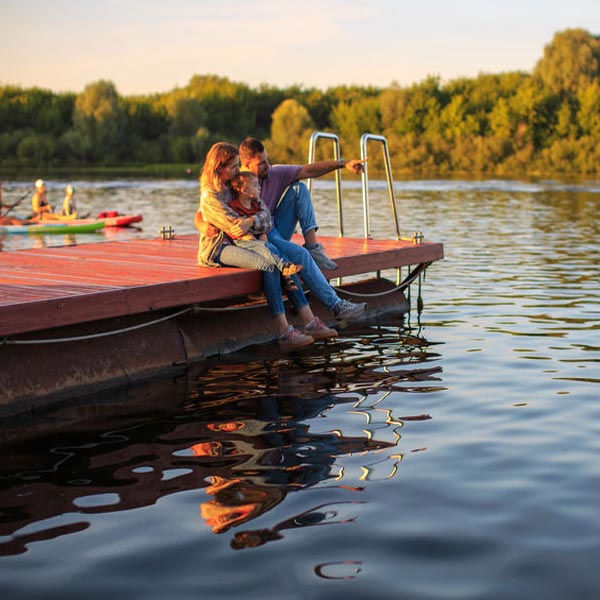 PROPERTY INSURANCE
As you are providing a fully furnished property, holiday let insurance should cover both the building and contents. Adding accidental damage cover will cost slightly more but is often worthwhile.
Most importantly you need to have a policy that allows letting the property to paying guests for short term/holiday lets.
Employers Liability (EL) Insurance – This is needed if you have cleaners, gardeners or housekeepers etc.
Public Liability (PL) Insurance – Make sure you always have public liability cover in place. Despite all of your health and safety efforts, if a guest has an accident they may seek some liability on your part.
MORTGAGE
Whilst you don't always need a 'holiday let mortgage' to run a holiday let, if you don't have this type of mortgage you will need consent from your mortgage lender.
TV LICENSING
You will need a special TV licence for your property. As the owner of a holiday let you need to apply for a Hotel and Mobile Television Licence.
ACCESSIBILITY STATEMENT
An Accessibility Guide can help you to communicate your facilities and services to disabled people and other customers who want specific accessibility information, such as older travellers and families with young children.
Detailing the accessibility of your venue in an Accessibility Guide will enable these people, their family and friends to make informed decisions as to where to stay and visit in view of their individual requirements.
Providing an Accessibility Guide (formerly known as an Access Statement) is a minimum requirement for all participants in VisitEngland's Quality Assessment Schemes.
DATA PROTECTION / GDPR
All serviced and self-catering accommodation premises must keep a record of all guests over the age of 16. The record should include their full name and nationality. You must keep each guest's details for at least 12 months.
This means that Data Protection and GDPR laws will apply to your holiday let and you need to be registered and keep appropriate records.
At the time of publishing, we have taken all reasonable care to ensure that the information on this page is accurate. However, no warranty or representation is given that the information is complete or free from errors or inaccuracies. This page is for information only and should not be construed as advice.