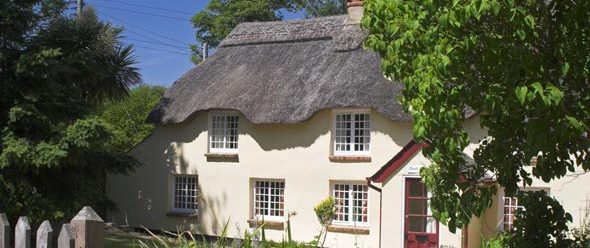 Holiday Let Mortgages is a trading style of Enhanced Wealth Limited which is a Whole of Market Mortgage Broker. This means that we are free from any outside influences in terms of where we can go to source a mortgage solution.
We specialise in providing mortgage and finance advice to those people who wish to purchase or refinance a holiday home or holiday let property.
This is a very niche area as many lenders will not accept properties that are to be used as holiday lets.
As a specialist in this market, we have a full understanding of the acceptance criteria used by the lenders that will take holiday let properties as security.
Our mortgage brokers are highly experienced in their field and know which lenders to approach in order to obtain the most suitable finance arrangements for individual clients. Holiday homes located in Scotland, those with unusual construction or a section 106 Occupancy Restriction (used as a holiday let or second home only) can all be financed.
For each mortgage we will confirm the costs, fees and type of mortgage package on offer.
There are less options for holiday let mortgages when compared to the buy to let market, but we will do our best to match your request for tracker rates, fixed rates, interest only etc.
If you are happy to accept documentation by email then we will normally send these to you on the same day. This will include the lenders application form and any paperwork or fee requirements.
Typically, we will require:
Completed lenders application form
Our signed Terms of Business and broker fee
Cheque for lenders fee/s
ID and address documents to comply with Money Laundering rules
A letter from a local Letting Agent specialising in the holiday market, confirming the potential rental income or accounts for the business if you are buying an existing holiday let business/property
Pay slips, P60, Accounts
We will begin processing your mortgage application once these have been received. Your adviser will check the application form to ensure all is correct before passing the file to our dedicated admin team. They will then either submit the application electronically or post the pack out to the lender.
Our administrators will continue to monitor and chase the progress of your application until an offer of advance is issued by the lender. This will be checked for accuracy and any errors will be amended.
Commercial and Semi Commercial Holiday Let Mortgages
Our commercial mortgage department has access to lenders that specialise in mortgages to purchase or re-finance self -catering businesses, such as:
holiday complexes
multiple unit holiday let businesses
barn conversion complexes
mixed use holiday let complexes ( part residential, part commercial)
mortgages to purchase or refinance a holiday let holiday let businesses, where loans exceed 500K.
mixed use properties, where the owner will be resident at the "site", whilst running the out buildings as a holiday let business.
Please contact us to discuss your holiday let mortgage requirements or call 0800 840 3111