We recently posted a case study entitled "Holiday let 'live/work' case study", which concerned a customer wishing to purchase an existing trading holiday let business and combine that with a change in lifestyle. In this case the customer had recently sold a trading business, which, to a lender, is an indication that the applicant has the right qualities to purchase and run a trading holiday let business as a "reasonably efficient operator".
This month's case study looks at a recent and very different scenario, that of a customer wishing to purchase a start-up live/work holiday let business. "Lifestyle change" cases need to be presented very carefully, as lenders are naturally cautious, where applicants are giving up perfectly good jobs and starting a business for which their skills may not be suited.
Here is our most recent mortgage solution, used to finance a start up holiday let business.
We received an enquiry from a customer looking for a commercial mortgage to purchase a holiday let business. TP told us that he and his wife were looking for a complete lifestyle change, both giving up current jobs in Local Authority Finance and moving into an "exciting new self-employed working life together".
Already located in the Gower/Mumbles area of South Wales, they had no intention of relocating to another part of the UK and had all the right local and family connections. They had seen a property locally, that consisted of a large main house and two large barns that had been converted into dwellings, plus 35 acres of land. The vendor lived in the main house currently and let the barns on corporate lets to 2 families of employees of a large local steel firm. Most of the 35 acres of land were rented out to a local farmer, who used the land to graze his sheep. The rental agreement for the land had another 8 years to run and bound both the Farmer and any future purchaser of the land. The families occupying the barns were returning to India, which had been the catalyst for the current vendor to put the property up for sale.
TP told us that he had a different idea for use of the property.
The plan was for him and his wife to sell their current home and give up their jobs, then move into the main house and start a holiday let business with the two converted Barns. TP said that an idea for the future was to get a couple of glamping pods situated on land not used by the farmer.
The target property had been on the market for 3 months priced at offers over £1.5 million. The couple's own property was up for sale and there had been some interest at £650K. It was mortgage free. In addition, TP's father-in-law was able to inject £450K cash into the purchase for his daughter as a tax planning advance on inheritance. TP said that the plan was for them to run every aspect of the business, including promotion through a website.
Because it would inevitably take some time for the website to achieve the prominence needed and because this was an entirely new venture for the couple, we suggested that a lender would feel more comfortable for an Agent to manage the holiday lets in the short to medium term at least. TP was aware that the SDLT (Stamp Duty) would amount to £93,750, so the direct costs of purchasing the property, including the lender's valuation fee, would be over £100K.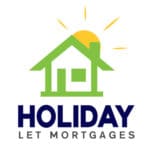 We suggested a number of alterations to their business plan to make it more palatable to a lender as a start-up business:
Because their plan did not involve relocation to another part of the country and they could continue in their current jobs, we suggested they consider a phased lifestyle change. The idea being that one or other of them remained employed providing an income that could be used to fund their own living expenses until the business could support itself and them.
Our other suggestion was that they went ahead as planned and both gave up work, but retained £100k of the money they had intended to use for a deposit as a contingency fund to make up any shortfall in income while the business was growing.
TP and his wife decided that to give themselves the greatest chance of success, they would rather submit the case on a phased lifestyle change basis and their business plan was duly amended.
As this was a holiday let start up business, the business plan needed to include:
2 Letting Agents' projections of holiday let rental for the low, medium and high season periods, with a gross total
A Cash-flow forecast for the business, including the rental income of £4k pa from the farmer
Future marketing plans, including any one off costs for website developments, as well as ongoing cost
Proof of deposit, including a letter from TP wife's Father, stating that he was in good health, had taken Independent legal advice and was making a non-returnable gift to his daughter with no interest payable.
An up to date CV for both
A copy of the rental agreement with the Farmer
3 month's personal bank statements and evidence of income for the applicant that intended remaining in employment
We submitted the information to our specialist lender and the case was agreed in principle two days later. TP and his wife accepted an offer of 650K on their house and tied new the deal quite promptly.
The case completed 3 months later.